Tsawout Partnership with Cascadia Seaweed
Information provided by Cascadia Seaweed:
Tsawout First Nation has issued a license to allow Cascadia Seaweed to farm seaweed off James Island.
Crews are currently preparing to seed the area later this month.
Chrissy Chen, fisheries manager for Tsawout First Nation, said Cascadia was chosen because they offered the "greenest of the green projects" Tsawout wants to pursue. "We are Indigenous People, we are out to conserve and protect and why not have a wonderful company like this to support us and do a joint venture with them?" she said.
 You can read more about this project in the Peninsula News Review article here: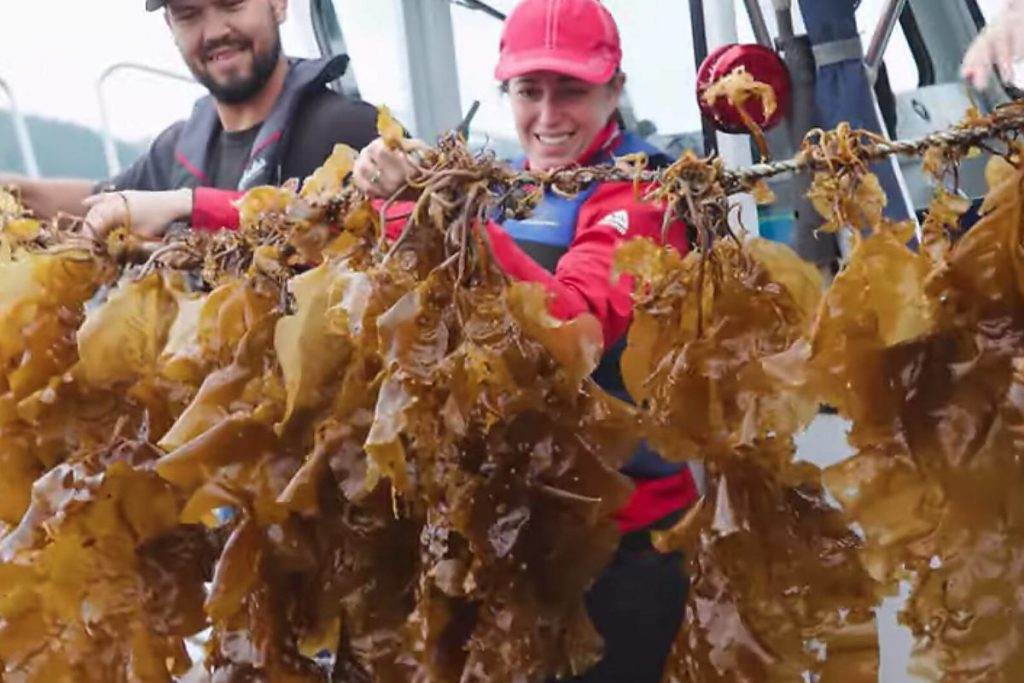 Photo provided by Cascadia Seaweed
Site Preparations Nov 23, 2021
Photos provided by Chrissy Chen & Dan Claxton