Introduction to Our Growing Team
Justin Budyk
Fisheries technician
Our fisheries team is growing fast, and we'd like to introduce you to our newest member, Justin Budyk, a Fisheries Biologist.
Hello everybody! My name is Justin Budyk and I'm incredibly excited to be joining the Tsawout Fisheries Department as the new Fisheries Technician.
I am a European settler originally from Winnipeg, Manitoba and grew up exploring the traditional lands of the Anishinabe, Ininew, Oji-Cree, Dene, and Dakota, which is also the Birthplace of the Métis Nation.
I have an Environmental Science Degree from the University of Manitoba and have been working for the last 5 years on water quality and fisheries-related issues with Indigenous groups, governmental organizations, university academics and environmental NGO's.
While I am newcomer to W̱SÁNEĆ territory, I bring a varied background of knowledge acquired while working on lakes and rivers across western and northern Canada. I look forward to getting to know the community and learning from you all.
Jodi Rooke
Fisheries technician
It is with absolute honour to introduce myself as Jodi Rooke, Fisheries Technician for Tsawout First Nation Fisheries Department.
I have spent my whole life living, working and playing on our local waters here in W̱SANEC territory. I am the fourth generation to work these waters, and have been fortunate to operate many different vessels of size and nature.
I am married to a local commercial Fisherman, and we have two young kids who have salt water running through their veins! Family, Motherhood, and traditions are things I hold very close to my heart. When I'm not working, driving Mom's taxi service or mucking around with my chickens and dogs, you will always find me on a boat or a beach- rain or shine!
I have enjoyed meeting many new faces of this community. I'm looking forward to engaging with more members, and hearing more of the wonderful stories you have shared with me so far. Ocean sustainability is a very important conversation to me, and for our future generations; so please come find me anytime and let's chat.
Thank you for having me here, see you on the next seafood delivery!
Jamie Lewis
Lands Officer
Ahnee Jamie Lewis (Kitchi Kiizhep) nindizhinikaaz, Batchewana First Nation of Ojibways nindonjibaa, Ajijaak dodem. Ahnee, Greetings!
My English name is Jamie Lewis, my traditional Anishinaabe (Ojibwe) name translates to "Early in the Morning". I am from the Batchewana First Nation of Ojibways, located in Ontario. I grew up on my dads reserve Chippewas of Georgina Island, mostly raised by my grandparents. I come from the Crane clan. I am the new Lands Officer for Tsawout First Nation and I've had the pleasure of being a visitor in W̱ SÁNEĆ territory for 11 years. The beauty of the people and the land is unparalleled to anywhere I've ever lived before. I bring a wealth of knowledge, having worked with many National, provincial, and grassroots First Nations organizations, both on reserve and off reserve. I look forward to working with Tsawout's community members and stakeholders in this exciting new challenging role.
Neesha Nahndra
Referrals Coordinator
Hello everyone, my name is Neesha Nandhra and I am the new Referrals Coordinator for the Lands Department here at Tsawout First Nation. I am a South Asian and European settler and have had the privilege of growing up and living within W̱ SÁNEĆ territory my whole life. I recently graduated from UVIC with a double major in Environmental Studies and Sociology and a minor in Indigenous Studies. I spent the last year working for the BC Aboriginal Network on Disability Society as Program Coordinator and Lead RDSP navigator which involved collaborating with Indigenous nations and civil society organizations across BC. I look forward in continuing to meet many of you within the community!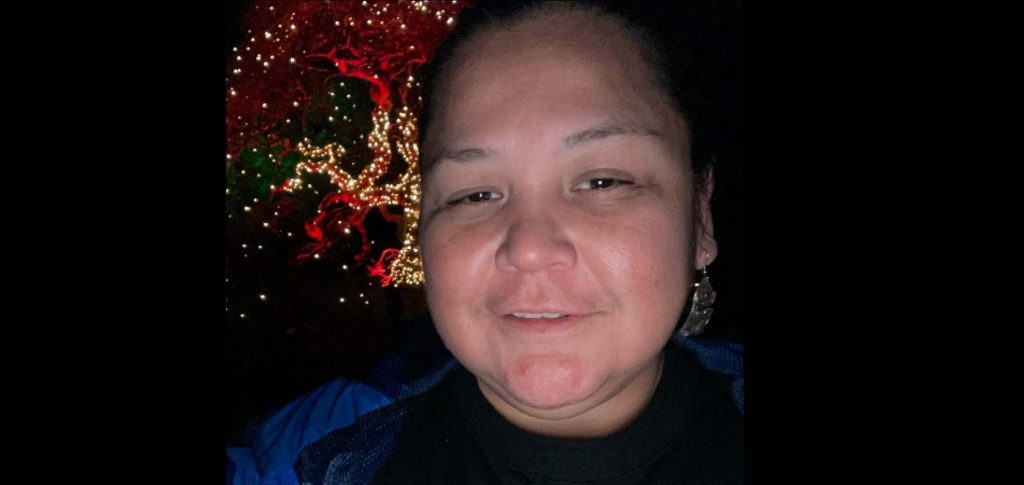 Shannon Pelkey
Lands Clerk
ÍY ȻEĆIL,
My name is Shannon L Pelkey and I am happy to be the new Lands Clerk at Tsawout First Nation. I am excited to be entering back into the workforce after nine wonderful years as a stay-at-home mom to my four beautiful children. I am grateful to be able to work in my own community and look forward to learning as much as I can and helping my community.
HISKWE,  Shannon
Casey Dick-Wyatt
Lands Manager
k̓alhwá7acw! (Hello, how are you?), I hope this message finds you well; My name is Casey Dick-Wyatt, and I am the Lands Manager for Tsawout First Nation. I am from the Lil'wat Nation which is a part of the Stl'atl'imx Nation in the BC interior. I began working at Tsawout First Nation in January 2020 as the Lands Officer and moved into the Manager role in September 2021. I came to Tsawout with Lands and Resources experience in working with my own Nation, addressing community member needs for strategic land use and environment protection. In my previous role, I found my professional growth limited and wanted to continue to grow within this field, as Lands Administration is where I can use my education and work experience with my shared interest for Indigenous title and rights protection and community development.
I thoroughly enjoy working in Tsawout and meeting the community members and helping those with reserve lands inquiries. In my role as Lands Officer, I learned a lot from research, meeting community members and leadership guidance; what is important to Tsawout and community vision of what direction Tsawout wants to go. I look forward to continuing to learn more and working together with the guidance of the very knowledgeable Lands Management Committee, leadership, the greater community, and staff for the future of Tsawout community.