Introduction to Our Growing Team
Dion Joseph
Fisheries technician
Hi there everyone, it's me, Dion Joseph. I am a lifelong member of the Tsawout Band. I am glad to be back serving the people and helping get our fisheries back to the old ways of the People come first…..I worked for the Tsawout Fisheries years ago.
I have been a sustenance fisherman my whole life, I have been to court over fishing in our own territory against the Department of Fisheries and won. With the guidance of our Elders, I was on the front lines for our people against the Marina developers. For many days and nights in blowing blizzard conditions while risking my own safety by driving my boat underneath the huge dredge crane bucket, preventing it from slamming into the bottom of the bay, killing the sea life below. A lot of battling, but we won.
I have practiced my inherent right and still do by harvesting seals, hunting on our Gulf Islands and continue to do so under our Douglas Treaty. There is a lot in store for the future of our Tsawout people, and I am very proud to be apart of the team again. I am going to ensure the People I will do my very best to make our community a whole again. You can count on me.
Sincerely, Dion Joseph
Jordie McDermid
Commercial Fisherman
I am a local commercial fisherman. I have spent my whole life fishing, working and playing in Tsawout Territory with ties to the Horne, Claxton, Pelkey & Cooper families. My hope is to encourage some younger future fishers to come out and learn the life of sustainable fishing and maintaining a commercial fishing boat. I am here at Tsawout for a short term, to help mentor up and coming fishers so community members can be feeding their own Peoples, using their Douglas Treaty rights with their new fishing vessel "Battler". I look forward to meeting the future fishers of Tsawout and being able to partake in the process of feeding the Saltwater People.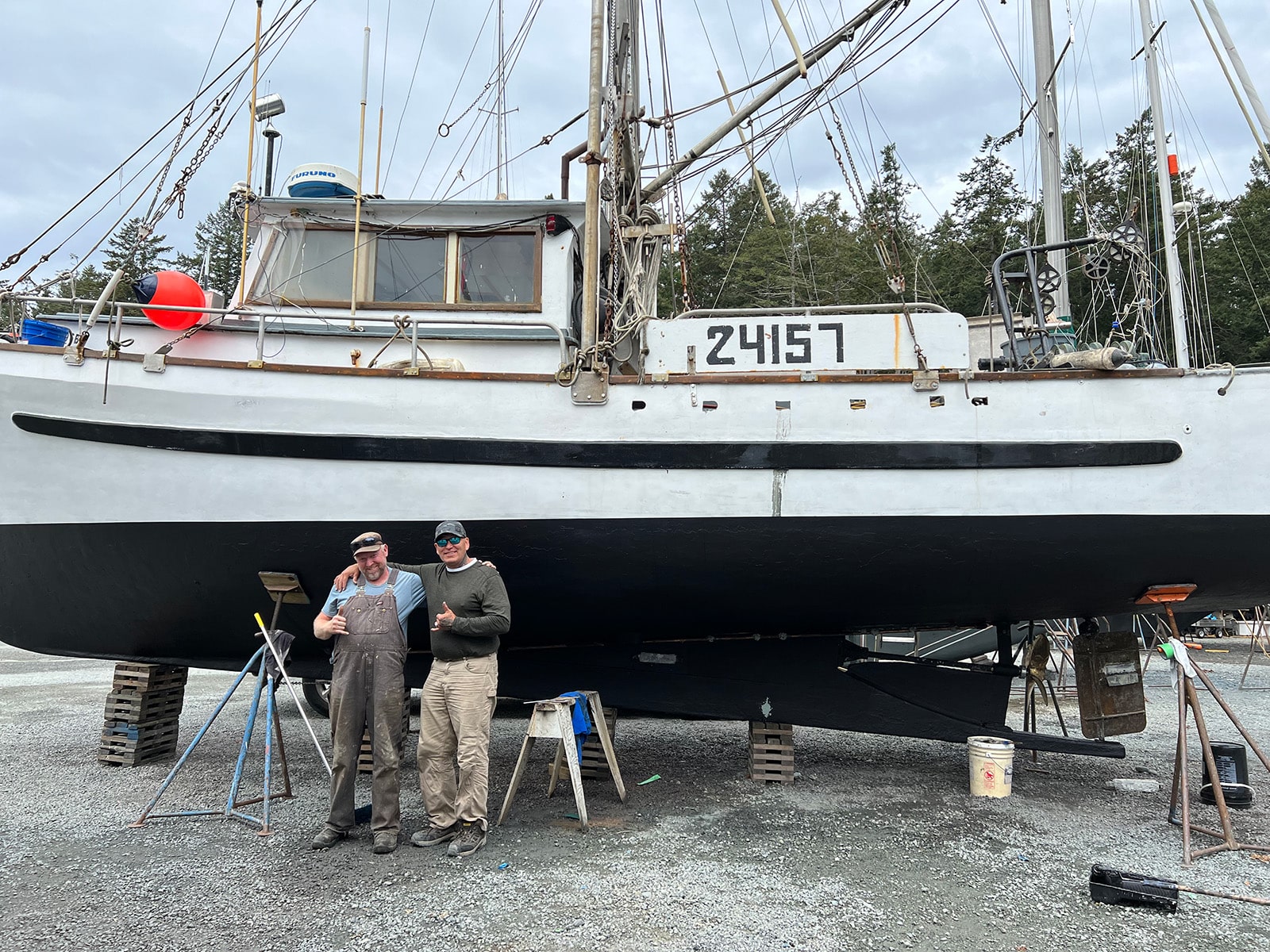 Shae Harding
Fisheries technician
Hello everyone, my name is Shae Harding and I am very excited to introduce myself as the new fisheries technician for the Tsawout Fisheries Department. I am from Tsimshian descent and grew up in Smithers, a small town in northern BC. I spent many summers fishing and exploring off the coast of Prince Rupert with my family. I moved to the island 6 years ago and fell in love with it. I have always had a passion for the outdoors and value environmental sustainability. I am so grateful to be able to work in such a remarkable place and look forward to continually learning and meeting you all!